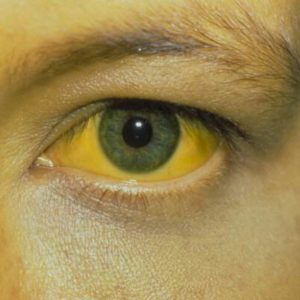 Ill employee prompts Kroger to vaccinate employees but not customers.
According to Kentucky press reports, an employee in the produce department of the Kroger store at 4915 Dixie Highway has been diagnosed with Hepatitis A.
Kroger said the man worked at the store in Pleasure Ridge Park in February, and customers who bought produce between Feb. 4 to Feb. 28 may have been exposed to the virus. Any produce purchased during that time frame should be thrown away, Kroger said.
The employee worked third shift in the produce section and was diagnosed with Hepatitis A on Feb. 28 at a visit to the doctor. He immediately notified his supervisor, and Kroger notified the Health Department later that day, the company said.
Kroger said officials are cooperating with local and state health officials. Other employees threw away all the produce that the man is believed to have come in contact with and cleaned the store.
Additionally, Kroger is offering all associates and their families Hepatitis A vaccines. About 300 people work at the Pleasure Ridge Park store.
Hepatitis A can be transmitted through eating or drinking contaminated food or water. Symptoms include fatigue, loss of appetite, stomach pain, nausea and jaundice.
Since Jan. 1, 2017, the Kentucky Department for Public Health (KDPH) has identified 125 confirmed cases of acute hepatitis A, a liver disease caused by hepatitis A virus. An increase in cases since Aug. 1, 2017, primarily among the homeless and drug users, prompted declaration of a statewide outbreak in Nov. 2017. Viral sequencing has linked several outbreak-associated cases in Kentucky with outbreaks in California and Utah.
KDPH is working closely with the Centers for Disease Control and Prevention and local health departments to provide guidance and education to health professionals and at-risk populations. Treatment for acute hepatitis A generally involves supportive care, with specific complications treated as appropriate. Hepatitis A is a vaccine-preventable disease.
Counts as of Feb. 24, 2018
Total Outbreak: 125
Hospitalizations: 91
Deaths: 0