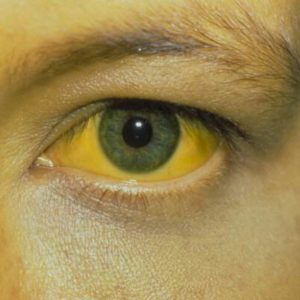 Virginia: According to the Peninsula Health District, people who consumed food from Mr. C's Pizza & Subs, located at 493 Wythe Creek Road, between September 12 through 21, September 30 and October 1 may have been exposed to the disease.
The PHD said risk to the public from this exposure is low, and there is no indication of any food products at this restaurant being the source of the infection.
If you have not been previously vaccinated and have never had hepatitis A, you are susceptible to the disease, and may be at risk if you ate anything from Mr. C's Pizza & Subs on the dates mentioned above. Hepatitis A vaccines are available at various urgent care clinics and pharmacies and can be received at the PHD for free or at a reduced cost.
Indiana: The Greene County Health Department investigated the incident at the Papa John's located at 1810 E. State Road 54 in Linton and determined the risk of infection is very low.
All employees at the restaurant are being vaccinated. 
Georgia: A case of hepatitis A has been diagnosed in a food handler at Vittles restaurant located in Smyrna, Georgia. An investigation found that this employee worked while infectious Wednesday, October 2, 2019. It is rare for restaurant patrons to become infected with hepatitis A virus due to an infected food handler, but anyone who consumed food or drink at Vittles on the above date should contact their healthcare provider to determine if a hepatitis A immunization is needed to prevent the disease. Most healthcare facilities and pharmacies carry the hepatitis A vaccine, but call ahead to ensure availability.
Hepatitis A vaccination is also available at Cobb & Douglas Public Health clinics Monday – Friday, 8:00 a.m. to 5:00 p.m. with no out-of-pocket cost, regardless of insurance status (Please bring insurance card if available.)